COMPANY
Commercial cleaning is an essential and simple industry but many janitorial companies provide complicated solutions that neither enhance their service nor benefit their personnel. Your business relies on a clean and respectable facility and the key is finding that dependable cleaning company.

teamPRIDE Commercial Cleaning Concepts was founded to address the specific needs of larger facilities and property managers. A name like teamPRIDE is a daring move for any service company; but in accepting the challenges to uphold such a bold claim, we are reminded everyday what we represent and promise to deliver to our clients and ourselves.

OUR MISSION
teamPRIDE adheres to the timeless adage, "simple is better." We aim to deliver quality service and foster productive teamMembers.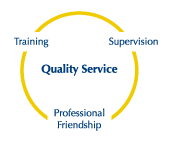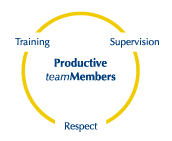 Quality Service
Training and supervision are vital components to quality of service:
teamMembers are thoroughly trained in all aspects of janitorial duties with emphasis placed on detailed cleaning and restrooms.
teamLeaders follow-up with frequent announced and unannounced site visits.
Professional friendships are created and cultivated with clients to solidify long and mutually-rewarding relationships.
Productive teamMembers
Goals of all are met by the accomplishments of each and provide:
Reduction in turnover and the costly need to re-train.
Supervision for two-way feedback on expectations and performances.
RESPECT - "give respect, receive respect."